Conference Experience
|
Deliverables:
#Animation
#Concept
#Copywriting
#Design
#UI
#Strategy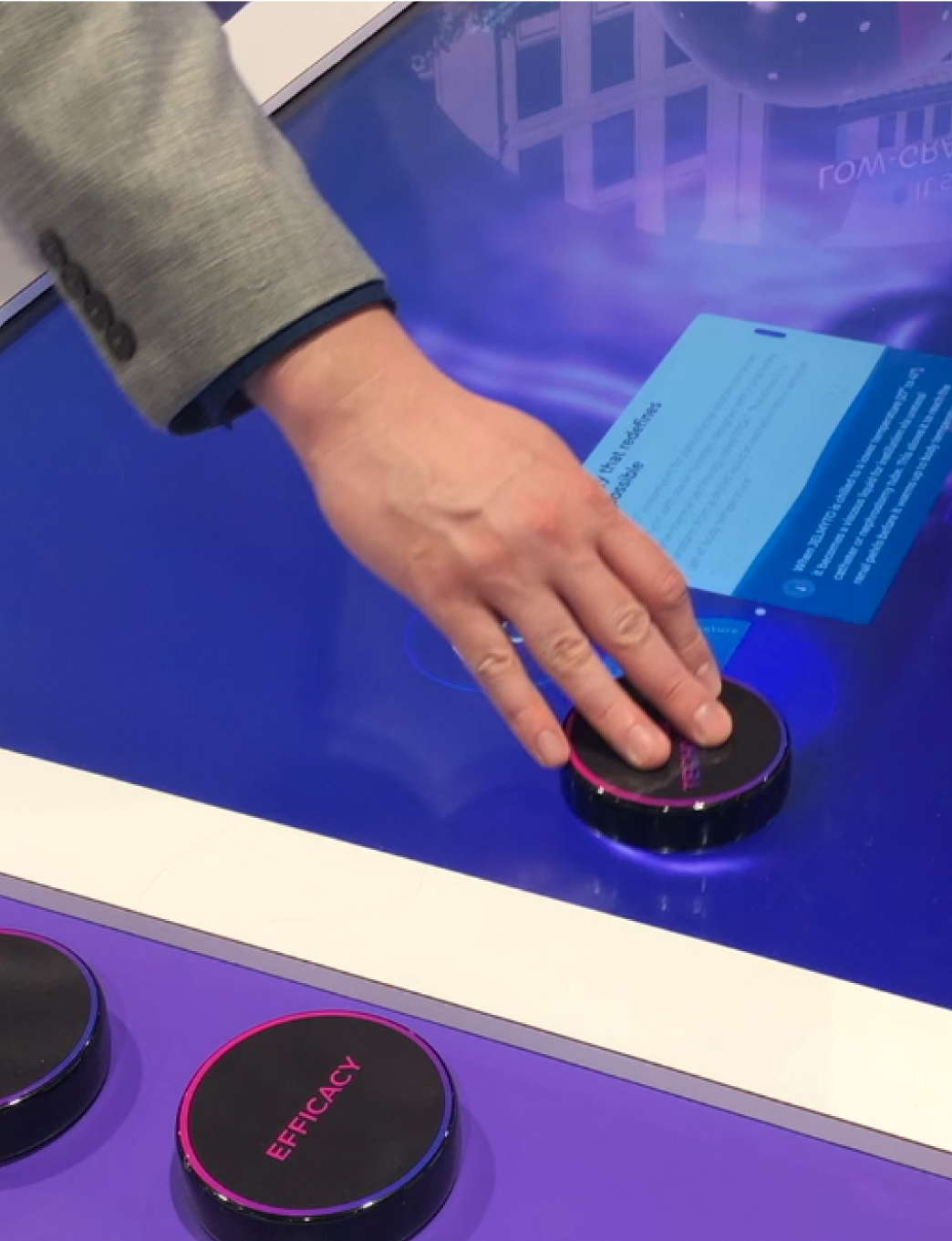 Tangible

Technology
---
A dynamic way to deliver data, the interactive "gel" tables brought our client's brand story to life through touch, tangibles, and compelling messaging. Users initiated the experience by playing with the malleable gel surface that mimicked the viscosity of the product, then continued by placing down individual pucks to reveal bite-sized details and study findings.
Memorable and mesmerizing, the American Urological Association conference booth created a dynamic environment that beckoned visitors to enter and engage. Installations ranged from hands-on storytelling to dynamic wall art, with each experience delivering on a critical part of the brand strategy.
Inspiration
Wall
---
The centerpiece of the 2022 conference, this digital wall sculpture encouraged conference-goers to share the inspiration behind their commitment to treating urological disease. With a QR code for entries, the art evolved each time an inspiration was added, creating a colorful and collective installation that was accessible to both conference-goers and remote viewers alike.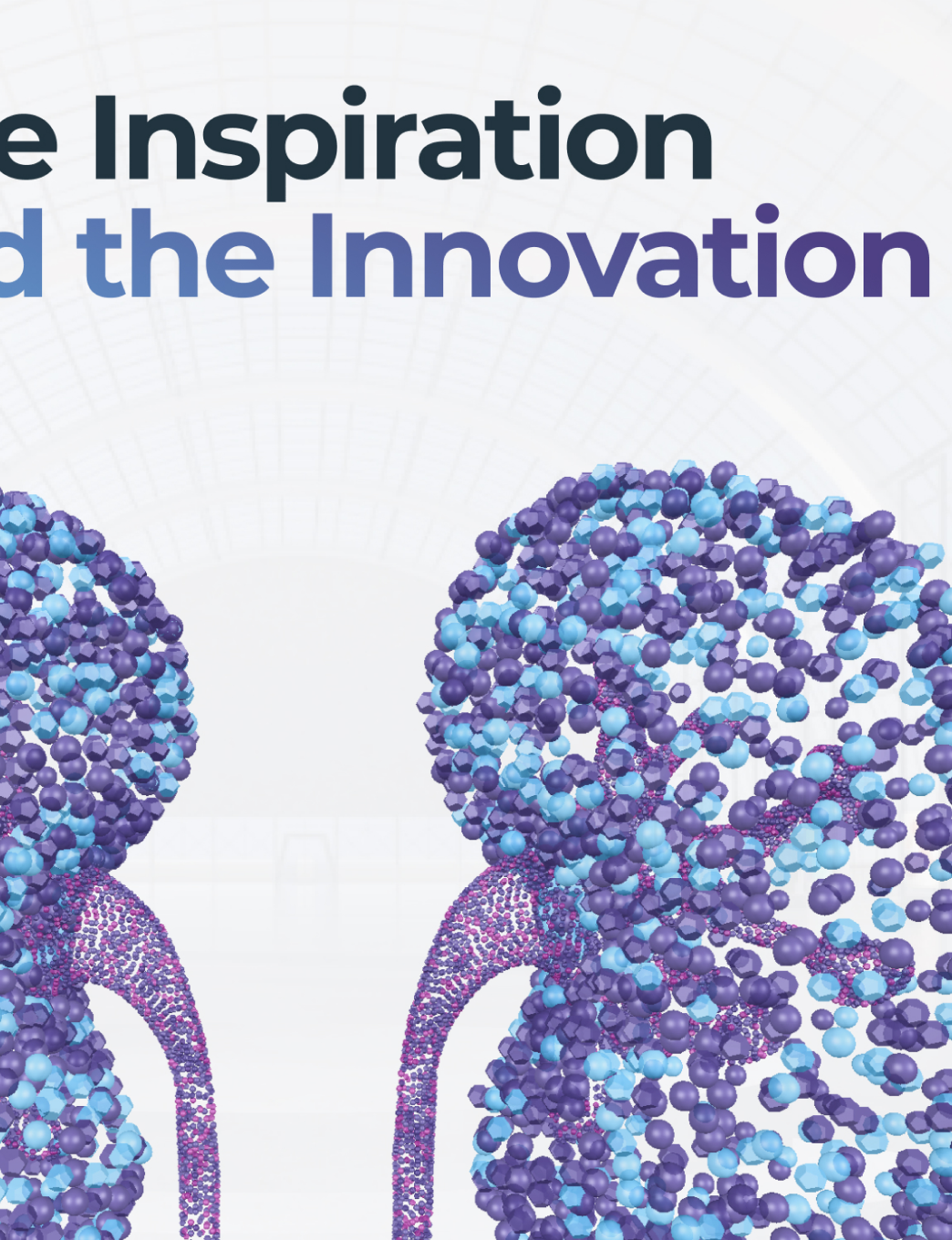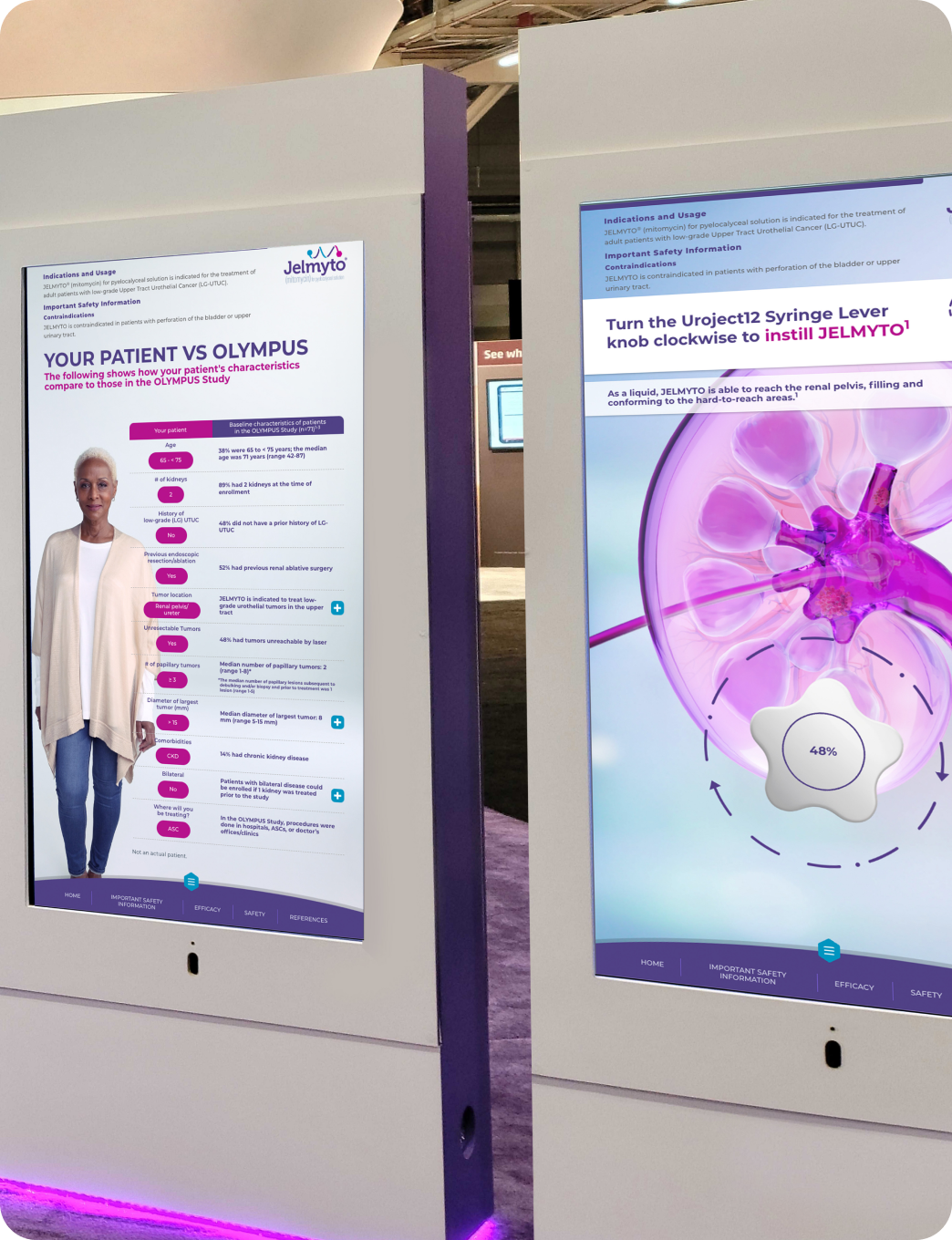 Interactive
Patient ID Panels
---
When our clients needed to more clearly define their therapeutic population, we upped the ante on patient profiles. This from-scratch experience allowed urologists to create their own dynamic patients with customized characteristics, and even place and size tumors—all ending in an interactive 3D instillation of treatment for the disease.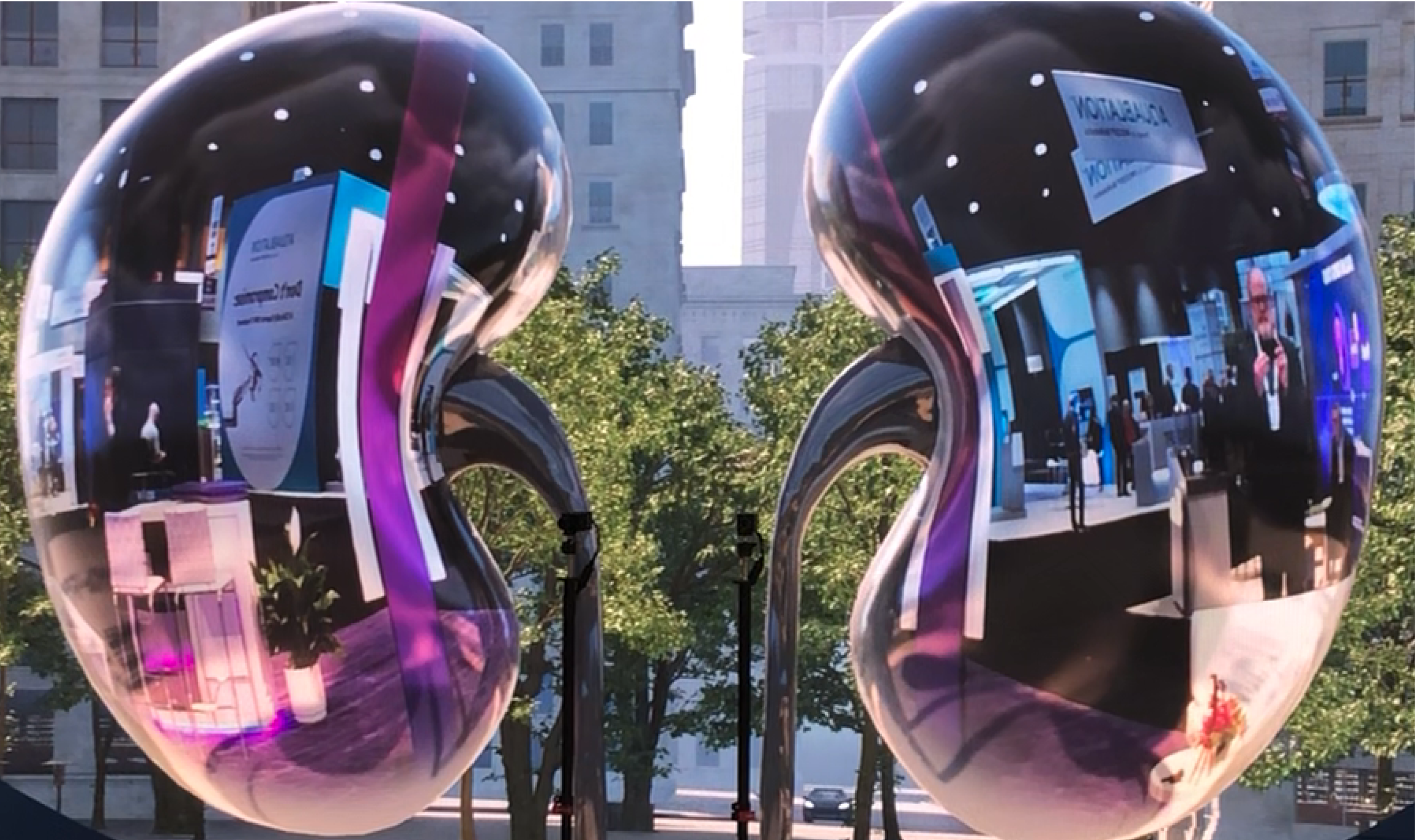 Wall of
Reflection
---
At the AUA conference in Chicago, our main strategy was to get urologists to reconsider kidney removal surgery. This reflective kidney wall drew attendees into the booth to challenge their mindsets, asking them to reflect on what it means to lose a kidney. An evolution of Chicago's famous Cloud Gate sculpture (aka "The Bean"), viewers were reflected in real time using zero-latency cameras while Unreal Engine created environmental simulations that changed throughout the day, capturing background activity and weather patterns for a sense of realism.